We at Rome2rio had an opportunity last week to take time out of our week, head away from the office, and spend some time in Hepburn Springs planning and strategising our future.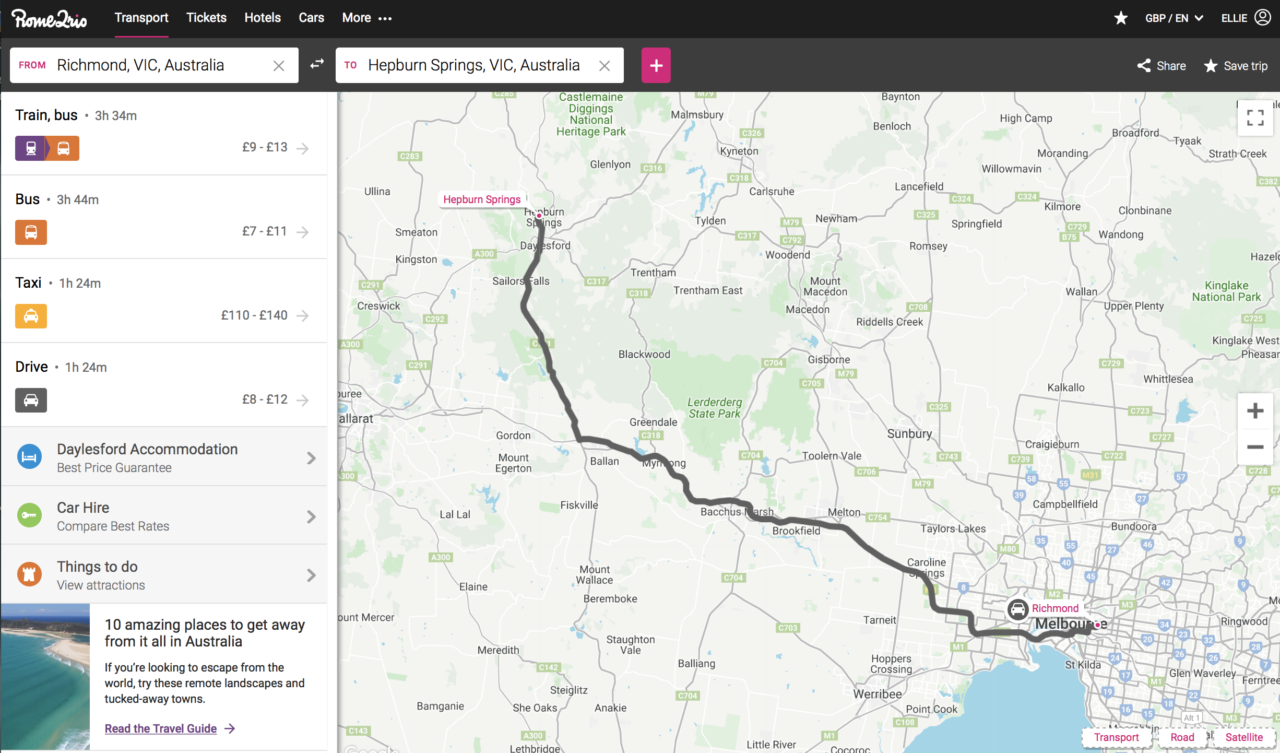 In this three day "offsite", we got to lift our head out of the day-to-day and really think about where we want to be heading as a business.
The goals of the offsite were:
To learn something new

To build the team

To build momentum into next year
Through a combination of interactive-style discussions, social activities and unstructured time, we felt that we achieved all three.
Focus on strengths
We started the offsite with an enlightening session focussing on our strengths. We had the awesome Melitta Hardenberg take us through the Gallup CliftonStrengths survey, which showed each of us a personalised set of 34 strengths as well as Rome2rio's overall team strengths. Using this data, we discussed how we can create stronger relationships and improve teamwork. We also brainstormed ideas to best manage our blindspots, and left the session with a 30-day challenge to watch for someone utilising one of their strengths and provide feedback on its impact. 
Plans for the future
A major part of the offsite focussed on where we want to go as a company. First up was the "Unconference", a micro-conference with no pre-set agenda, where we brainstormed and debated a variety of topics, from AI to branding, employee benefits to product features. We also spent time nutting out our company vision, mission and values, as well as defining some key themes to focus on over the upcoming months. 
What next?
The offsite identified some exciting ideas and areas of opportunity. We have big goals: we want Rome2rio to be the first choice for people to plan their travel, and we want to make the process as easy, intuitive and reliable as possible. And we're going to keep building a culture where people are encouraged to grow and are excited to come to work. With lots of recent new hires bringing fresh energy and ideas to the team, our future has never looked brighter.
Summary
The offsite highlighted the importance of taking time out to stop and think longer-term about where we are heading, what is important to us as a company, and what's important to our millions of travellers planning their trips.
We're really excited about 2020 – stay tuned for some super exciting product features and functionality that will be coming to Rome2rio soon.