The outbreak of COVID-19 has created a major shift in day to day operations for the Travel and Transport industry. Many companies are now scrambling to find quick solutions to ensure passengers are still able to get from A to B. However many operators are still failing to provide clear COVID messaging around important topics such as entry requirements and restrictions between origin and destination points. To make matters worse these rules often change week to week further highlighting the problems travellers face while planning their next trip. 
As Rome2rio primarily focuses on transport planning we find ourselves situated in the middle of this predicament. Our users regularly send us emails asking questions such as "is it safe to travel?", "can I travel from A to B?" and "are there any entry requirements for my destination?" 
Seeing this gap in access to information sparked a push for us to create new tools and features that will provide our users with relevant guidance on these topics. Our aim is to help travellers feel informed and confident in the lead up to their next trip and to show that travel is still possible even in the COVID age.
How did we go about this?
We attacked this problem from a few different angles. The first was to create a useful COVID-19 help article which provides relevant information on what to expect when travelling, how to stay safe and what the different restriction levels mean.
The next step was to gather as much data through customer surveys to find out exactly what our users major pain points were when looking to travel. Our results showed that just over 60% of all participants selected the following two factors as being most important when looking at travelling again:
Easy and safe access to my destination from my origin

What transport options are currently available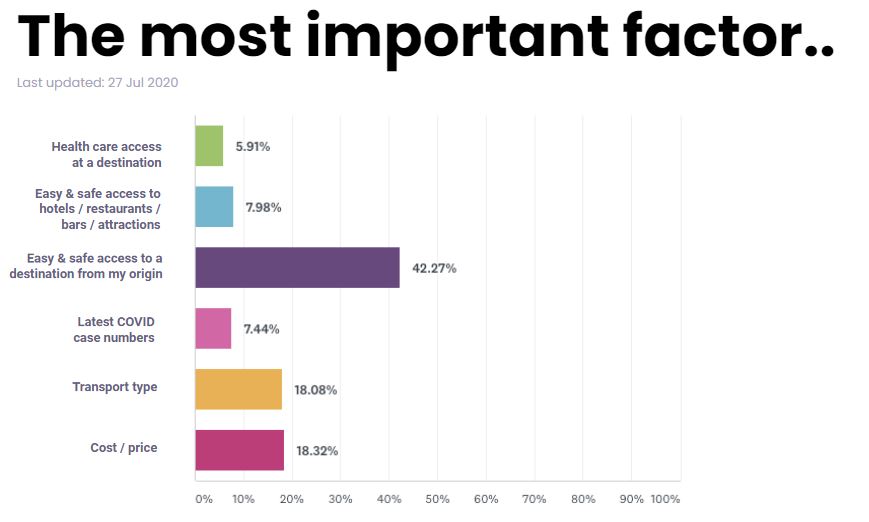 When it came to booking a ticket users stated that cleanliness, PPE and social distancing were the top 3 factors they look for in an operator.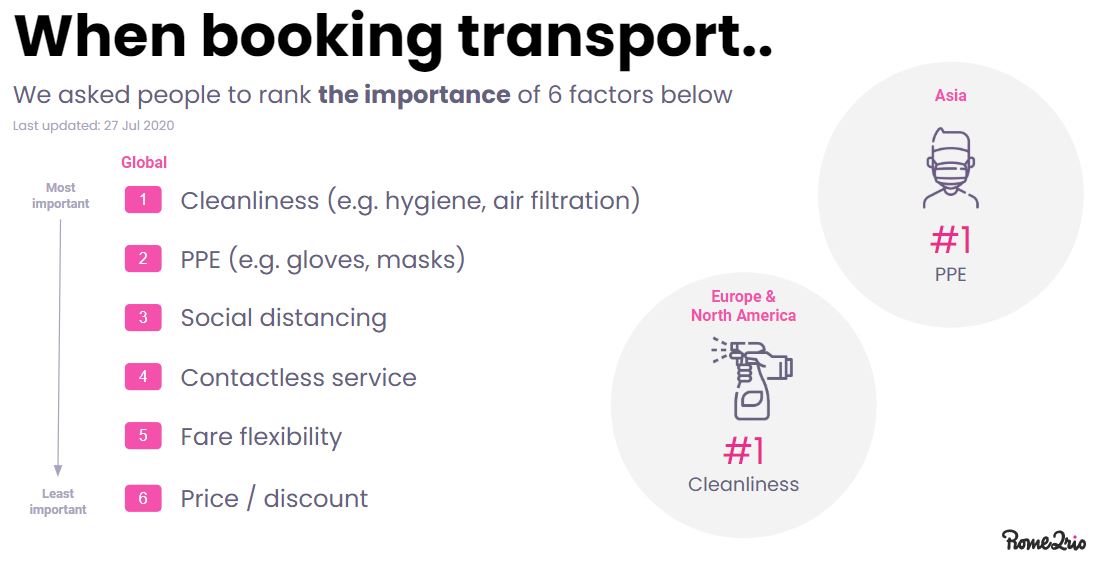 With this data, we were then able to effectively highlight the need for additional COVID travel information that could be easily accessible when planning a journey on Rome2rio.

What changes have we made?
We now display a variety of COVID banners which appear when you conduct a transport search providing relevant travel information within that specific region.

We have also reworked our landing pages which now offer additional information on arrival and departure restrictions found between the selected origin and destination.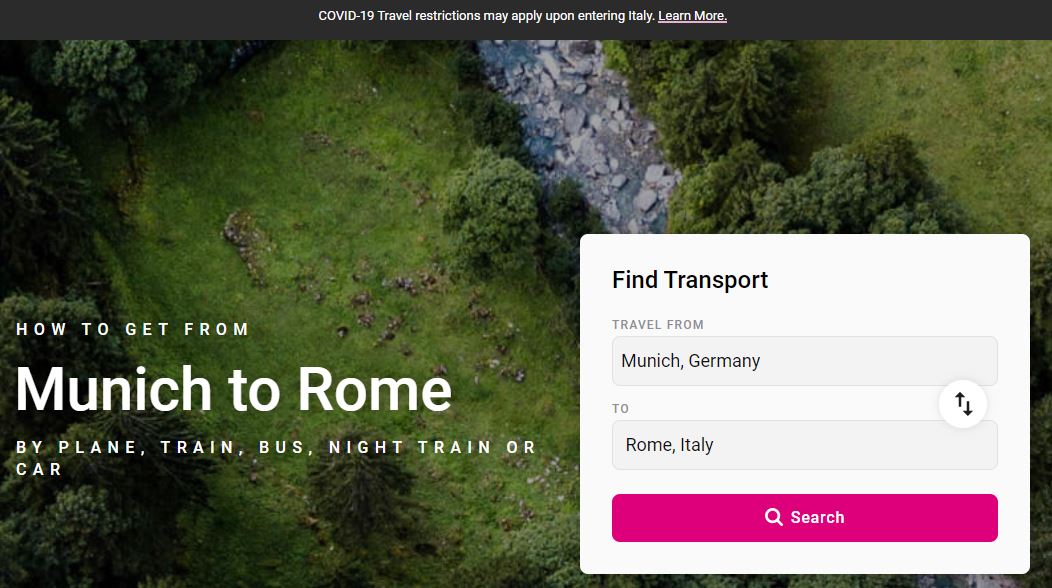 The information we display in these sections come from a variety of different sources. We have our global content team members who search for relevant transport data such as scheduling, routes and operator-specific rules. We then utilise data sets through APIs linked from reputable sources such as Oxford University and ACAPS. With this data in hand, it is then the responsibility of our developers to effectively filter this information and display the most important parts in an easy to digest view.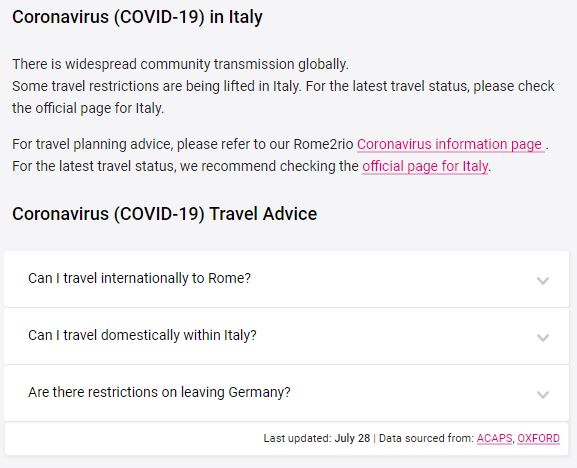 What's next?
The above changes are only the beginning as our team is continually working on new features such as an updated map view and operator-specific COVIDsafe travel checklists. By providing these tools we aim to ensure Rome2rio's users stay informed with up to date travel planning resources at their fingertips during these uncertain times. Lastly, it goes without saying that we love hearing from our users so please contact us here if you have any ideas or feedback that you would like to share with us. 
Our team hopes you all are staying safe and healthy during these times and we look forward to helping you plan all of your future trips.