As our longtime users know, the Rome2rio experience has always been about offering an easy to use and comprehensive travel planner. This is exactly what we had in mind when developing some exciting new features to make planning your next trip even easier than before.
---
Lighter and brighter
Light mode is now our new default look. This is more than just a fresh coat of paint as Light Mode helps improve the general readability of Rome2rio through simple and intuitive navigation that makes planning that perfect trip late into the night an enjoyable experience.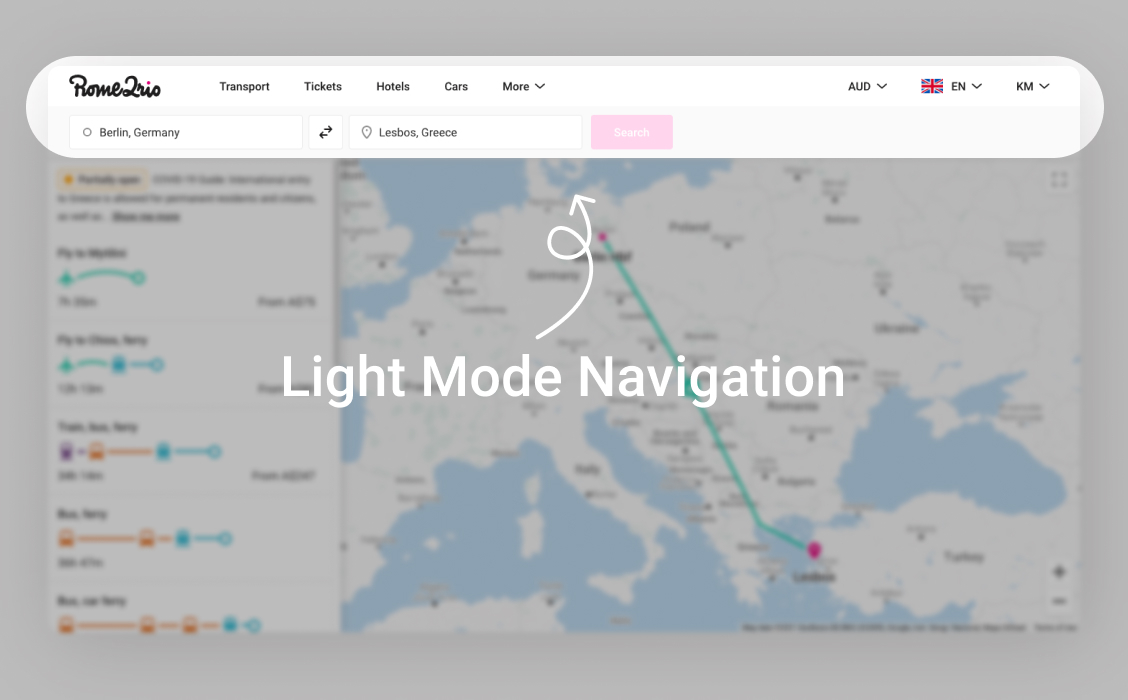 ---
Keeping our users in the know
We've always wanted to make sure our users feel prepared and informed when researching for that perfect trip. It's all about giving the right amount of information in a simple and intuitive format to help users find what they need quickly and easily.
Introducing our new 'Tronicons'. These icons are a lot more than a sharp look. The Tronicons show the duration of each leg of a trip at a glance. This makes it easier to compare times for different transport modes so you can easily choose the best transport options for your budget.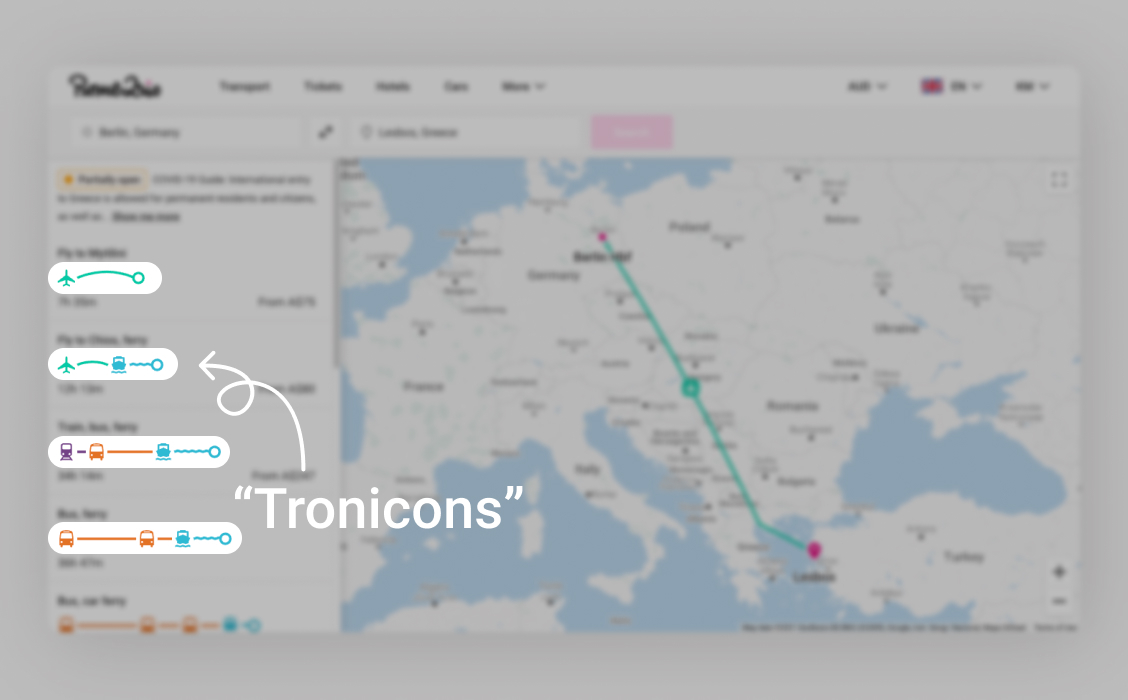 ---
The importance of price
Budgeting has always been a key aspect of travel research. Whether it is deciding dates, departure times or transport types, having a clear idea of how much things will cost is vital when finalising travel plans.
In this release we've made some changes to how we display and determine pricing estimates. This will help users feel completely confident when using Rome2rio to budget for that next trip.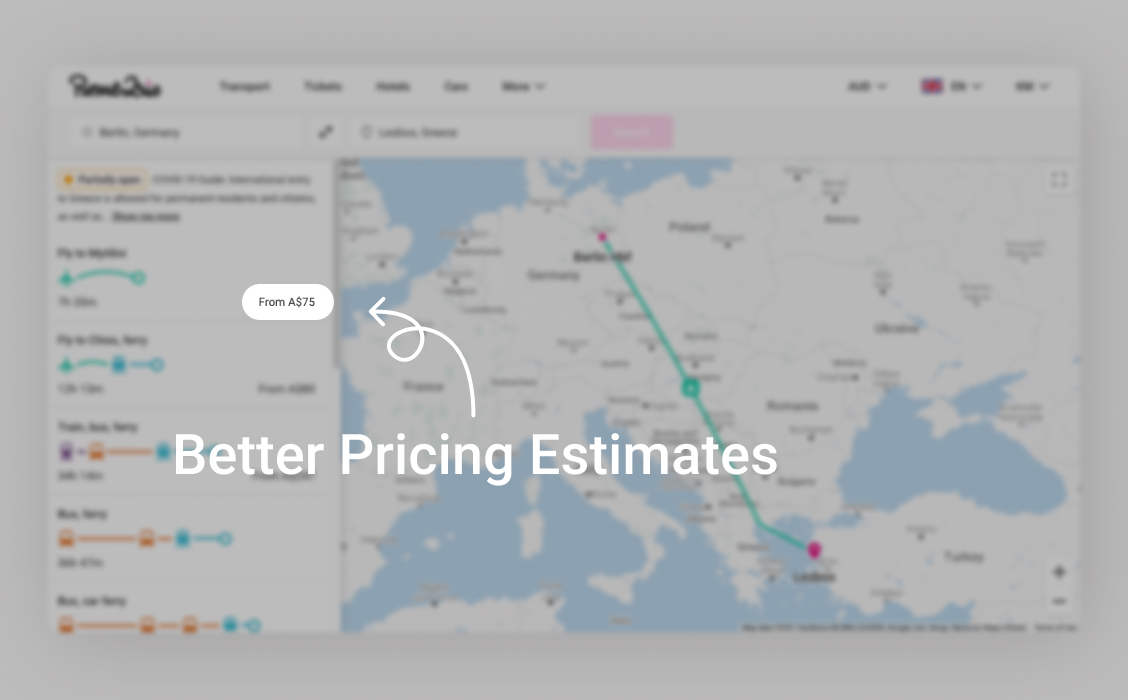 ---
What's next?
We have plenty in store for the rest of 2021. We plan to continue releasing new and exciting features which will improve the overall travel planning experience over Rome2rio. So keep your eyes peeled for updates and follow us along in this journey as we continue to make Rome2rio the world's most trusted travel companion.
We love hearing your thoughts! Please share your feedback about using Rome2rio with our Customer Support Team.