A thick network of buses/coaches covers Australia. Not only are they cheap, but they offer a good way to get off the beaten track as well as to popular areas like the beach that you can't usually get to via planes or trains.
Major cities and the states and territories all have publicly-run bus services that link small towns and cities. Private carriers cover popular routes along the east coast, and Greyhound offers cross-country, long-distance coach services with plenty of stops between major cities. There are gaps in coverage, though, most notably across the forbidding Nullarbor Plain in southern Australia.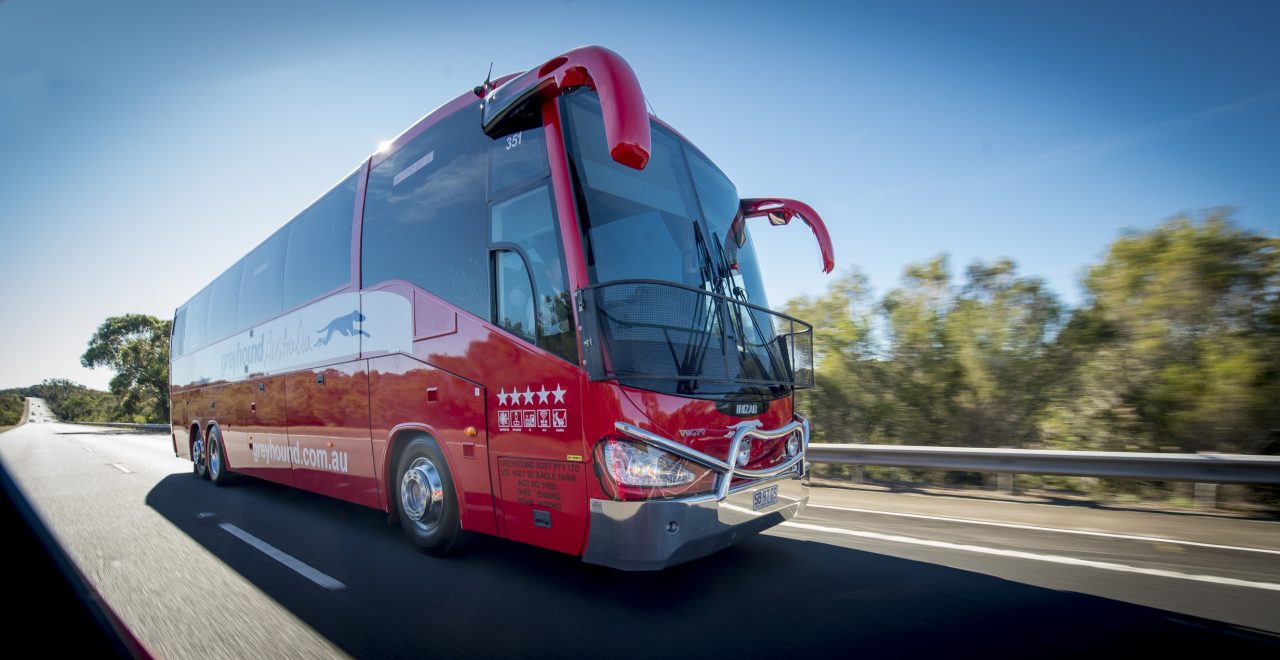 Related articles:
There are also plenty of coach tours aimed at backpackers and other tourists, that offer multi-day escorted tours to give travellers the true 'Oz experience'.  There are dozens of operators, including Nullabor Traveller, which spans the namesake stretch of southern Australia.
Things to consider:
Over long distances, buses on routes with no competition may be more expensive than flying and take considerably longer
Passes, such as those offered by Greyhound, can allow you to explore in depth for a reasonable cost
Long-distance buses typically are large with 2 + 2 seating, air-con and a toilet. Some show films and have power points or USB plugs.
Major operators:
Greyhound
Has a large network covering much of Australia outside of Western Australia
Its sole WA route is to Broome in the north of the state; from here you have to switch to Integrity Coach Lines
Passes come in several flavours including ones based on kilometres travelled, or specific routes with unlimited stops
Firefly
Runs Adelaide­–Melbourne–Canberra–Sydney
Integrity
Covers Western Australia from Broome to Perth
Premier Motor Service
Has service along the east coast from Cairns south to Eden on the New South Wales coast, via Brisbane and Sydney
Offers Value Bus Passes that allow unlimited hop on and hop off travel along one segment of the coast
TIP: On popular east coast routes, be sure to compare fares between bus and coach operators, as each has various specials and discount schemes.

Popular bus routes between Australian cities:
Adelaide to Alice Springs (20½ hours)
Brisbane to Cairns (29 hours)
Cairns to Alice Springs (35 hours)
Brisbane to Sydney (19 hours)
Sydney to Melbourne (12 hours)
Melbourne to Adelaide (12 hours)